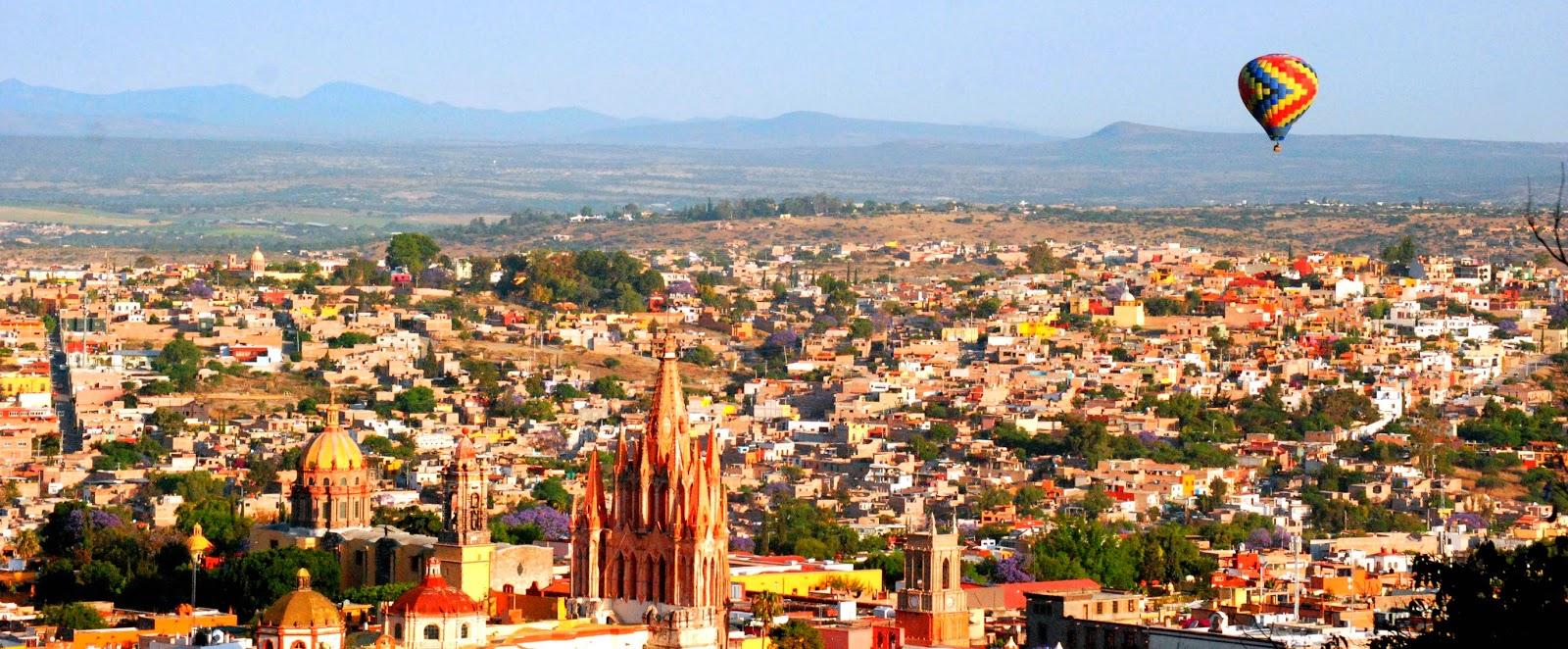 Hospital Joya in San Miguel de Allende
Be Well San Miguel is pleased to announce our relationship with the new Hospital Joya in San Miguel de Allende.  Watch the Atencion and digital forums for announcements about the official opening of Hospital Joya.  Our team Deborah Bickel, Sue Leonard, and Dr. Emilio Ramirez have advocated for its presence in SMA over the last year. Dr. Ramirez in particular will be intimately involved in decisions concerning quality and continuity of care, recruitment of high-quality specialists, and oversight of emergency and critical care services.  Among other special considerations, Be Well is negotiating discounts on services and prompt free referrals to vetted specialists for our members. Be Well advocates will be available to hospitalized patients when needed and will assist in discharge planning for our members and clients.
Run by the prestigious Grupo Médico Joya, this is a second level hospital equipped with the latest technology and a team of highly qualified physicians 24 hours, seven days a week.
Hospital Joya will offer comprehensive services including the only acute respiratory center in the city with the latest generation ventilators.
The ICU (Intensive care unit) has one isolated and two regular beds. Each bed has advanced vital sign monitors, and are adaptable for various therapies including the latest generation ventilators ensuring state of the art care for patients requiring advanced monitoring and therapy. The intensive care units will be staffed at all times by critical care specialists, guaranteeing the highest quality of continuous coverage essential to optimal outcomes for intensive care patients.
The emergency physicians are highly trained to manage critically ill patients including those with acute stroke and cardiac events as well as any other life-threatening trauma or acute pathology.
The Hospital will have two operating rooms equipped to perform all types of surgeries from the simplest to the most complex. It also has two recovery units for postoperative monitoring.
In addition, there will be a Neonatal Intensive Care Unit (NICU) equipped and operated by highly trained personnel to provide optimal care for those critical cases requiring such services. This area is equipped with high-end ventilators capable of caring for pediatric patients and newborn infants as small as 100 grams.
The hospital has 11 private rooms ranging in size from junior, standard and master. All rooms have an emergency button and intercom with the nursing station.
Vaccines and the new variant COVID19 infections 
Many clients have been asking questions about the new strains, sometimes called "variants" or mutations. The findings from a report released February 15th by scientists at Scripps raised an alarm that cannot be ignored without dire consequences. It reports that the B117 SARS-CoV-2 variant, identified in 33 states thus far, will dominate other strains in the coming weeks, triggering major COVID19 surges such as those seen in Portugal and the United Kingdom—unless the United States immediately scales up surveillance and mitigation efforts. B117 which is 35 to 45% more transmissible than normal COVID19, most likely jumped from Great Britain around November and spread during holiday travel.
Mutation of any virus is in no way surprising as their survival depends on them finding ways to more effectively enter a host population. This news is to be expected and was anticipated by scientists and public health officials. However, efforts to identify and limit the spread of variants collided with economic pressures to reduce shutdowns and a worldwide reluctance to limit travel over the holidays.
Foremost on peoples' minds is whether the current vaccines will be as effective in protecting against the variants of COVID19 or at a minimum vastly reduce the severity of disease caused by these new variants. Equally worrisome is the rapidity of their spread while nearly every country, including the United States, is experiencing delays in vaccine roll out.
Unfortunately, efforts to better identify, trace and contain the variants were insufficient worldwide. US scientists are now pushing for a significant increase in testing for DNA alterations of the virus combined with a rapid scale up of tracing and containment nationwide.
There is no evidence yet that the B117 SARS-CoV-2 variant is more lethal than the original strain of COVID19. In January infectious-diseases expert Anthony S. Fauci said that the present vaccines may have less of an impact against variants but will be "effective" in reducing the severity of COVID19 related disease.
Vaccines are called "effective" when they reduce the incidence of severe symptoms against the disease they target. A vaccine would have to cause "sterilizing" immunity to reliably prevent transmission as well as severe disease. Although this is the gold standard of all vaccine development, vaccines capable of doing this are very rare. Small pox is one of the few vaccines to have done this.
If a COVID19 vaccine does not sterilize, the vaccinated may have few or no symptoms of COVID19 but will still be able to transmit the disease. Transmission is assumed to be far lessened in those carrying the virus without symptoms. Historically, disease control or eradication relies on preventing disease spread through wide use of effective vaccines and the natural immunity conferred to those who have suffered the disease.
The present US administration is focusing on scaling up research aimed at establishing how well current vaccines prevent transmission as well as a world-wide push to adapt present vaccines or develop new ones that will be more effective against these and future variants.
Realistically, public health experts believe the current vaccine efforts are both lowering overall transmission rates as well as lessening symptoms. In light of the information about B117 SARS-CoV-2 variant, efforts to radically fast track current vaccinations are imperative. 
One very good piece of news regarding transmissibility of COVID19 post vaccine by mRNA vaccines emerged February 17th.  Fauci reported that studies from Spain and Israel published this month, show the amount of viral load — or the amount of the COVID19- virus in someone's body — is significantly lower if someone gets infected after they've been vaccinated, compared with people who get infected and didn't have the vaccine. Lower viral load means a much lower chance of passing the virus to someone else, Fauci says." There's a direct correlation with viral load and transmission," he says. "In other words, higher viral load, higher transmissibility; lower viral load, very low transmissibility."
As you look at the quickly changing information about emerging COVID19 vaccines, look for information about effectiveness against variants as well as measures of transmissibility after other types of vaccines. Also evaluate whether the effectiveness of vaccines is being measured in laboratory settings rather than in human populations. Finally, be prepared for the need to re-immunize in the course of the year after vaccination.
Vaccine roll out in the States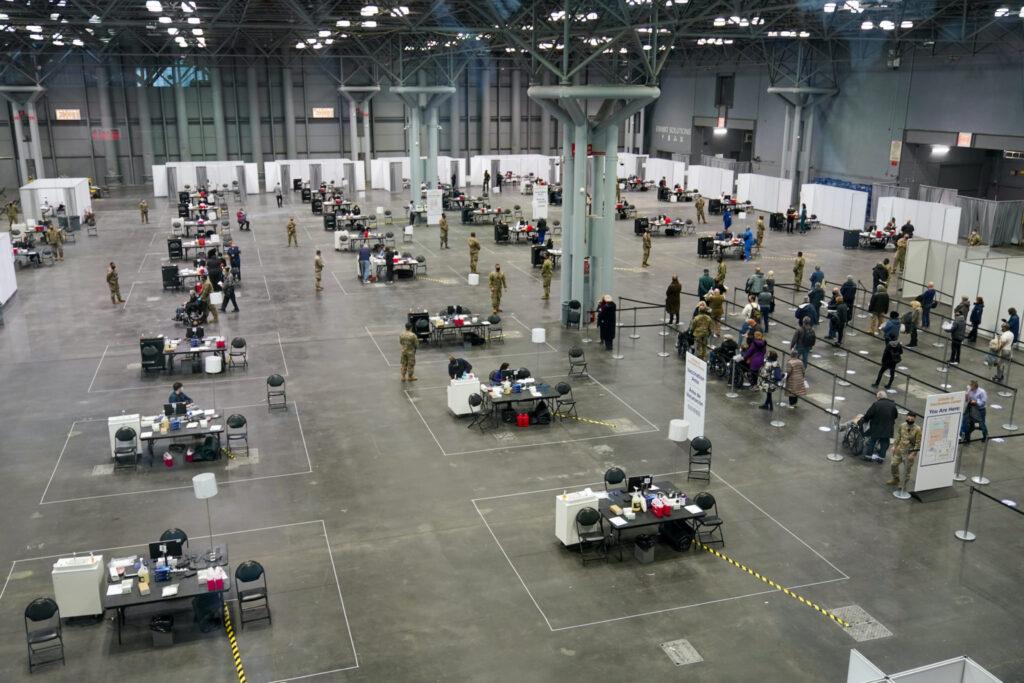 The lack of planning of the previous administration concerning how to actually roll out the vaccine has hampered an already tremendously difficult task. Although the start-up was slow, it is gathering momentum, organization, and speed. States and even cities and counties differ in their approach. The situation is rapidly improving and our recommendation is to stay in touch with family and friends in areas you might go to get two doses of the vaccine and plan to wait at least another week or two to gain as full an immunity as possible. Alternatively, seeking vaccination in states near the Mexican border might allow two trips to a vaccination site.
National details on the roll out are not particularly useful to those of you who want to know how to access the vaccine in the United States in the very near future. Data is not yet being collected uniformly but this is quickly improving and some states such as Florida and Louisiana have provided easier access for those over 65 or with pre-existing conditions.
The news to follow in the coming week(s) include information such as:
Whether Moderna will increase the number of vials packaged and sent within a single cold chain container. This would greatly increase the availability of the vaccine. This decision should be made any day. It will greatly increase the certainty that you will be able to access the second dose of the vaccine as well as ensure far more people get vaccinated. It may also increase availability in the area you are considering traveling to.
What states are vaccinating those in your age or risk category.
Whether you need any identification certifying that you are a resident of a particular state, city or county.
The relative length of the trip to the states to get the vaccine. Flying through several airports or terribly long car journeys may present more obstacles/risks than waiting for the vaccine in Mexico.
Click Here to access a web site for mastering vaccine appointments in the states.
Oxygen considerations for those planning to wait out the pandemic in Mexico
Mexico's death toll from COVID19 is the third highest in the world. This is not calculated per capita but is aggregate giving it more COVID19 related deaths than India a country with ten times the population.  As neither country has the most robust data collection one can assume those totals are greatly underestimated.
Surviving respiratory COVID19 at home or even post hospitalization from COVID19 depends on access to oxygen and preferably something called an oxygenator which does not rely on tanks.
At present Mexico has a severe shortage of oxygen. When lucky enough to find it, the prices are far higher than many Mexicans can afford and there are waiting lists for those fearing an impending respiratory crisis. The government is initiating a program to help those in need get access. We have included the instructions for requesting oxygen and you may contact Cristina, our Office Manager for assistance going through the registration process. See the section on registering for vaccinations.
The government of Guanajuato is offering a special program for getting access to an Oxygen Concentrator!
To participate, send the following documentation, scanned or in digital format to conoxigenopodemos@guanajuato.gob.mx
1. Letter  requesting support, addressed to Secretaria de Desarrollo Social y Humano with the following information,
– Municipality, the place where you live in Guanajuato.
– Date
– Name of the person that is going to receive the oxygen
– Address
– Telephone Number
– A letter of Support with the personal information of who is assisting in the request process
2. Medical prescription
3. Recent ID with picture
4. Proof of address
5. CURP of the patient (Mexicans or residents)
There is good evidence that CPAP (positive pressure devices used for sleep apnea) may be very useful in early to moderate respiratory distress but you would need to know how to adapt it and take care to not infect anyone near you while using it. The discussion is beyond the scope of the newsletter but might be worth discussing with a knowledgeable physician treating COVID19 patients.
Double Masking 
The emergence of new strains of more highly transmissible COVID19 has led to a recent public debate about using double masks. There has been the usual back and forth about original recommendations to start using medical grade masks at a minimum and/ or a cloth mask covered by a medical grade mask. The KN95 medical grade mask is not as impermeable as the standard N95 but it is far more protective than a cloth mask. Bandanas and scarves are completely inadequate and should not be viewed as any sort of effective masking.
Given the high rate of COVID19 in Gto. and the increasing likelihood of a mass spread of the new variants, it would be far more protective to use KN95s and better yet to use a cloth mask over a KN95.
See the Covid19sma site https://covid19sma.knack.com/COVID19masks#start/english/   for information on ordering medical masks. Prices have come down and please consider buying for employees who may not be able to afford higher quality masks or making a donation to the site so more free masks can be made available by the project.