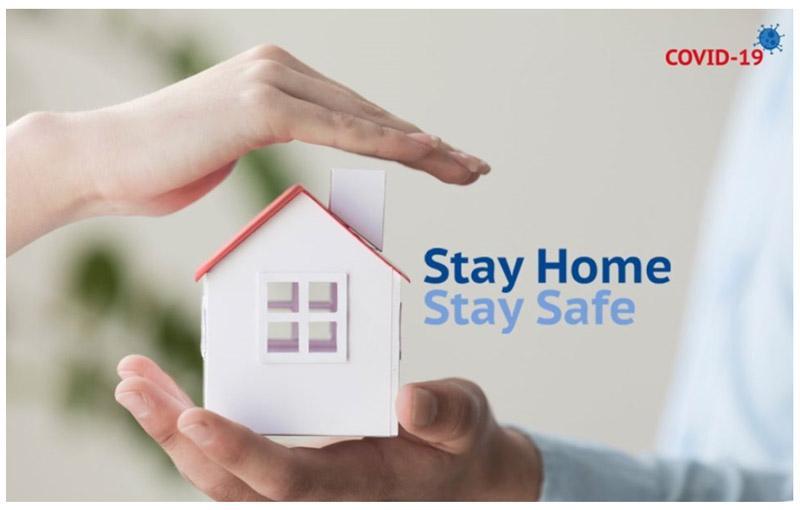 Many people with COVID are going to have to take care of themselves at home either alone or if they are lucky with a partner or friend. Be Well can help via telemedicine for anyone in need of medical advice or support. We have a physician on call 24 hours and an advocates is also available. Call Deborah Bickel at 415 115 7815 or Sue Leonard at 415 103 3952
Those of you who have managed to find insurance that covers COVID or can afford between K30 to K5 US down when admitted and have severe symptoms should contact Be Well so that we can help you find an available bed in the hospitals accepting COVID patients in Queretaro or Celaya.
If you do become ill, remember you may not have COVID. It is still possible to get the seasonal flu or a cold.  Below is a brief comparison of how these common ailments affect the body to help you distinguish among them.  Following that is a chart with the information simplified for quicker reference.
COMPARISON OF COVID 19, FLU, AND A COLD
The symptoms caused by common colds and influenza can be similar to early stages of COVID infection. Unfortunately, now when we have any viral related symptoms, we are fearful that they herald something serious. For most people a common cold has passed before consideration of more serious infections. To help you differentiate between common colds and the more serious influenza and COVID virus is being familiar with the different course each virus follows particularly in the early stages.
Common colds are self -limited and symptoms largely manageable. With a cold the patient typically experiences most severe symptoms during the first week of illness,
Influenza, like a cold, typically has the most severe symptoms during the first week of illness, whereas patients with COVID-19 may experience a longer duration of symptoms with a peak during the second or third week of illness. Severe respiratory symptoms are more likely to develop with COVID than influenza. The flu virus is far less dangerous than COVID.
Although COVID patients commonly have weeks of symptoms, this is not always true as we are finding in younger healthier patients, COVID can pass in a week with symptoms similar to a cold or light flu. However, severe respiratory symptoms are more likely to develop with COVID than influenza. Co-infection can and does occur and when symptoms are severe it makes management difficult even in a hospital setting.
GRAPH COMPARING SYMPTOMS OF                   COVID 19, FLU AND COMMON COLD

COVID 19

Flu

Cold

Incubation period

2 to 14 days

1 to 4 days

1 to 3 days

Symptom onset

Gradual

Abrupt

Abrupt

Cough

Common

Common

Mild to moderate

shortness of breath

Common comfortable at very low O2 before extent of illness identified 

Sometimes but usually with marked respiratory symptoms

Mild

Fever

Common

Common

Rare

Fatigue

Extreme fatigue is Common

Common

sometimes

Runny nose

Sometimes

Sometimes

Common

Nasal congestion

Sometimes

Sometimes

Common

Diarrhea

Sometimes

Sometimes

rare

Body aches

Common to have severe muscular and joint pain 

Sometimes, in general, less severe than COVID

Rare

headache

Common and can be very severe

common

rare

Loss of appetite

common

common

Sometimes

Respiratory issues

Also see shortness of breath above

Common and sense of being unable to catch breath with chest pain or heaviness oxy levels often far lower than patient presentation

Sometimes especially if person has underlying lung disease

Sometimes can worsen underlying asthma
| | | | |
| --- | --- | --- | --- |
| Shaking chills | Common including cycles of shaking chills | Fairly common | uncommon |
| New loss of sense of smell and taste | Sometimes and sometimes this is how the illness first presents before any respiratory symptoms | Sometimes due to congestion not a primary symptom as in COVID | Sometimes usually due to congestion |
This chart is adapted from WHO material about differing presentations of this season's flu, COVID infections and the common cold.
A word of caution about COVID related diarrhea. Diarrhea is not uncommon later in the course of COVID. Stool can transmit COVID and may do so for weeks. For those being cared for by a friend or family member this is an important issues and care should be taken in handling any feces in a patient with COVID for weeks after the infection has passed.
Both the flu and COVID can cause secondary usually bacterial pneumonia. This will be a conundrum for those being cared for at home. Star Medica reports that they have a rapid test for the flu. These rapid tests are recommended by WHO to help distinguish between COVID and flu symptoms
See the final pages of the newsletter for Hesperian material on handling respiratory distress in COVID.  And go to covid19sma   web site for their excellent guide on managing COVID at home. https://www.covid19sma.com/
Update on Testing for COVID
Testing for COVID is improving but is still troubled by misunderstandings about what each type of test means as well as a high number of inaccurate results.   The most common and useful test available here is an antigen (a type of protein) detection test. The test is always done on a nasal/throat swab.
Unfortunately, this test does not always detect the presence of the virus even though it is in fact there. The estimate is that it gives a "false negative" nearly 30% of the time. When it does detect the virus, it is nearly always accurate.  When the test is positive it is important to quarantine or isolate yourself from others.
Any Covid test done on blood is testing antibodies to the virus. It is seldom of any use at this point and laboratories who offer this test as an alternative to a diagnostic test are either dishonest or ill informed.  Whether or not you have antibodies to COVID does not tell you when you had the virus, if you are still contagious or if you are immune nor how long you remain so. Immunity can last as short as two to four months and re-infection albeit extremely rare is possible. 
The key to making a reliable diagnosis of COVID is to combine testing with a consultation from a skilled clinician who has experience working with COVID. Joey Merrifield, nurse practitioner – specialty infectious disease WhatsApp text 415 114 5009
She can screen you to see if you may have COVID or not and determine if you qualify for free government testing or refer you for private testing in labs or your home. Joey has a close relationship with the local department of public health (Centro de Salud/CAISES) and several private labs who have offered her "preferential pricing" for patients she refers and provide you with info on symptom management, home health care, quarantine, contact tracing etc.
She has been providing this volunteer service since March 2020 and provides PPE to frontline workers at Centro de Salud, IMSS, Hospital General and the Leon COVID Hospital in addition, to masks, thermometers and COVID educational handouts in Spanish to low income families with COVID in SMA.
https://www.gofundme.com/f/N95-masks-for-frontline-medical-staff-in-mexico
Flu Vaccines update
There has been confusion about what flu vaccines are available here in San Miguel or anywhere in Mexico. The most easily available immunization is the trivalent flu vaccine being given for free at government clinics such as the one in La Leona on Arco Iris. They are open from 7:30 to 9 during the week. I don't know their weekend hours. Dr. Leslie Flores has access later in October to a quadrivalent vaccine that is designed to counteract four flu strains.  She may still be able to get the high – dose preparations of the vaccine for those over 65 but will not know for sure until later in October.
The regular flu vaccine offered for free to anyone at local clinics is better than not getting immunized.  Flu season has already started and I would recommend that people get immunized now at the government sites. There is no evidence that getting immunized twice, once early in the season and another late if the higher dose does become available causes any harm. There is no guidance from WHO or CDC about doubling the vaccine but from long years working in vaccine campaigns, double immunization was common and reactions minimal. It is a personal choice of course but getting immunized early and late in the season may be a good strategy.
Dr. Leslie Marie Flores
Primary Care Physician
MAC 119
Ph. 415-688-1638
Cell: 442-576-0245
Updates on COVID Vaccines
Over the last few weeks the race to be the first to produce a COVID vaccine appears to be a competition for influence and prestige not to mention shareholder's fortunes. This leaves countries such as Mexico, India and Brazil trying to ensure a fair distribution of the vaccines at a price they can afford. In my read of the Mexican and international press, Mexico is less confident than it was two months ago about its capacity to compete for the enormous amount of funds necessary to immunize its large population as well as to engender sufficient trust on behalf of the prestigious entities producing the vaccine to expeditiously finish stage three trials.
According to Reuters last month, Mexico has engaged in a diplomatic push to forge COVID-19 vaccine alliances across a wide ideological spectrum of countries from France to Cuba as a World Health Organization (WHO) vaccine initiative is Health Organization (WHO) vaccine initiative is expected to fall short of its needs.
Just to refresh your understanding of the testing process: all eyes are on the third and final phase of trials where thousands of volunteers all over the world are being injected with a placebo or the actual vaccine. The size of the testing population has to be large enough and the presence of the virus well enough established in the community that those who received the vaccine instead of the placebo show a demonstrated resistance to infection. It also means that there will be and are deaths among those that received the placebo raising ethical issues about issues such as recruiting front line health workers often with inadequate protective gear in phase three studies. There has been surprisingly little debate over these issues to date.
All the bilateral and multilateral regulatory agencies set the same minimum standards for vaccine effectiveness. They oversee independent investigation panels of researchers and sponsoring companies are banned from this process.   Vaccines must show that at least twice as many volunteers who received the placebo than those who received the vaccine became infected. This means a successful vaccine must be at least 50% effective.
Before the trials are completed the oversite, boards look at the results and if a vaccine is demonstrating far better results than placebo there are allowances for "breaking the code" or revealing who is receiving the placebo and who the vaccine. The vaccine is then released for emergency or compassionate use.  There is also near uniform agreement among the vaccine producers to report in "real time". This means that positive or negative results are identified immediately and there is no waiting for the conclusion of studies. This is considered a radical breakthrough reducing the time it will take to identify a successful vaccine.
Trials are also halted temporarily or permanently when a serious or unexpected side effect occurs. Usually these are investigated and infrequently identified to be vaccine related and the study resumes after a week to a month hiatus.  A trial can also be halted if the panel determines the vaccine to be unsafe.
Rather than covering all the phase 3 trials this newsletter will focus on the front contenders producing the largest numbers of potential vaccines. This does not mean other lesser known phase 3 trials will not step to the lead with large numbers of trial participants and indeed Chinese and Russian efforts could do just that.
China launched an emergency use program in July aimed at essential workers and others at high risk of infection that has vaccinated hundreds of thousands of people. At least four Chinese vaccines are far along including China National Biotec Group (CNBG), CanSino Biologics and Sinovac. Sinovac and CNBG have said to expect early trial data as soon as November. Russia's Gamaleya Institute has begun a 40,000-person late-stage trial and is expected to have early data at the end of October or early November. Russia has also given the vaccine to at least hundreds of "high-risk" members of the general population
Moderna, despite never bringing a vaccine to market, was given a large sum of money from the United States Government general funds as well as from the U.S. National Institute of Health after their successful COVID trials in monkeys. In March there were successful trials in humans and phase 3 rolled out in late July. The trials are in the United States and involve 30,000 subjects. Further funding from the US and Canadian governments was given in exchange for the promise of 100 and 20 million doses of vaccine respectively. The vaccine will need to be given in two doses and is expected to be rolled out in November.
BioNTech, a German firm and Chinese firm, Fosun Pharma are collaborating with Pfizer to produce an RNA vaccine also given in two doses. A phase 3 trial began in the US, Argentina, Brazil and Germany. The companies have announced plans to produce enough immunizations to meet demands from all over the world. There are plans for up to 700 million doses to be produced by the end of 2020 and 1.3 billion by the end of 2021. This vaccine will also need to be given in two doses and faces a challenge technologically as it requires storage at minus 112 degrees Fahrenheit up to the point of administration.
Johnson & Johnson began a phase three trial with up to 60,000 participants in September. Unlike other vaccines in Phase 3 trials, theirs only requires one dose instead of two. It is built on a past successful vaccine creation (Ebola) using the safer adenovirus. In August, the federal government agreed to pay $1 billion for 100 million doses if the vaccine is approved. The European Union struck a similar deal for 200 million doses. The company hopes to be able to produce at least a billion doses in 2021. The vaccine faces less of a technological hurdle as it is a single dose and does not require the strict temperature control of the other top contenders.
In the last Be Well briefing, Mexico looked poised to be a front runner in production of a phase three trial sponsored by AstraZeneca but that trial was put on temporary hold due to a possible side effect of a participant. Although back on line, during the hiatus, Mexico diversified their engagement in vaccines research and reached deals with Pfizer, Can Sino as well as the Russian vaccine producer Gamaleya.  Mexico states that it is aiming to be able to vaccinate nearly their entire population by the end of 2021.
AstraZeneca launched Phase 3 trials in Brazil, South Africa, and the United States. In August the European Union reached an agreement for AstraZeneca to deliver 400 million doses if the trials yield positive results. The company has said their total manufacturing capacity for the vaccine stands at two billion doses. India's Serum Institute has already produced millions of doses to be used in trials.
New Therapeutics for COVID
There is unfortunately not much new out there to treat COVID infections whether severe or mild. Viruses just do not lend themselves to short term breakthroughs given current technology. The longer survival rate and falling death rates from COVID in patients receiving first world standards of care is simply that we are getting better at handling the various critical ways the body breaks down under the myriad ways the virus affects our vital organs.
In October 2020, the FDA approved the antiviral drug remdesivir to treat certain patients hospitalized with COVID-19. Other treatments, still under investigation, may also be available to people who are being treated for COVID-19 in the hospital. Dexamethasone and other similar drugs known as steroids are being used for some patients having a hyperimmune response. There is an unanswered question however about when it is best to start treatment. Clinical trials are underway.
Vitamin D
There is some evidence that Vit D absorbed through 5 to 10 minutes in the sun or taken in foods such as fatty fish, dairy products, eggs and grains may be protective against respiratory infections in general. Vit D supplements are not necessary but they may help guarantee one gets enough on a regular basis.
The recommended dietary dose of vitamin D is 600 IU each day for adults 70 and younger and 800 IU each day for adults over 70. A daily supplement containing 1,000 to 2,000 IU of vitamin D is likely safe for most people. For adults, the risk of harmful effects increases above 4,000 IU per day.
Hydroxychloroquine and chloroquine and Azithromycin are not recommended despite some early hope that they had a modest impact on a very sick patient
Pain Relief and COVID
The World Health Organization initially recommended using acetaminophen instead of ibuprofen to help reduce fever aches and pains related to this coronavirus infection, but now states that either acetaminophen or ibuprofen can be used. Since there is some concern about NSAIDs, (ibuprofen is a nonsteroidal anti-inflammatory or NSAID, it still seems wise to take acetaminophen first, with a total dose not exceeding 3,000 milligrams per day.
A review of the WHO literature, CDC,
BE WELL CAN DO FOR YOU
Be Well San Miguel continues to work with the high-quality Covid free hospital, San Jose de Moscoti in nearby Juriquilla area of Querétaro. It is about 35 minutes from SMA. We continue to work with Moscoti where we are able to negotiate competitive prices for our members.  Dr. Emilio Ramirez, has privileges there if you need to be hospitalized. The hospital has 24/7 emergency room physicians as well as intensivists available around the clock.  Be Well advocates can accompany or follow patients undergoing procedures or during hospitalizations.
The street address is Av. De las Ciencias 2070 Rancho Largo and is right next to the new HEB store for those of you still shopping. Phone 442 189 3660
Be Well Patient Advocates is still working as a team in San Miguel de Allende. Our charge for an intake is the peso equivalent of US $200 dollars.  This includes the creation of an electronic file, 24/7 response to any emergency, answering simple medical questions, and providing very quick access to our colleague Dr. Emilio Ramirez.  We have a list of well-vetted English-speaking physicians for referrals and we also publish frequent newsletters such as this for our clients on the changing landscape of local medical care, topics of relevance to health in SMA, and currently, up to date info on COVID.
In the near future, there will be an annual membership fee but all clients joining at present will be grandfathered in and their intake will act toward their first year's membership. See our web site Bewellsanmiguel.com for further information.
$75 US dollars per hour is charged for subsequent services.  We charge for fractions of an hour when appropriate.  We do see non-Be Well clients and charge the peso equivalent of $75 US an hour or fraction thereof.
A bit more information about the work of Be Well Health advocates:
As health Advocates, we manage professional teams working to ensure you get the best care possible either here or in the US.      
WE CAN DO MANY THINGS YOU Might Not be able to do or perhaps find the process difficult. We can step in and take care of some of those things such as:
Create

 a

 personal file that you can use if you wish to have the

 

file digitalized.
Accompany you to office visits and procedures
Create, organize and translate your medical records
Help you prepare for future health emergencies
Provide education concerning your medication and create wellness plans with you
Assist in creating your advance directives and other end of life decisions. The cost for helping you prepare a medical directive is US $100 separate from the legal fees, if you wish a Be Well partner to be one of your representatives, the additional cost is $100.
We help manage end of life care as directed by yourself, your family or loved ones
Should  you be hospitalized in Mexico we are able to: 
Communicate on your behalf with medical staff during your hospitalization
Coordinate and assist with post-hospitalization and home care
Oversee the accuracy and fairness of hospital and insurance billing
About BE WELL SAN MIGUEL PARTNERS
Deborah Bickel founder of Be Well Advocacy Services graduated from the Stanford University Physician Assistant (PA) program and earned a master's degree in Public Health from the University of California at Berkeley. She practiced medicine and was on the medical faculty at Stanford University for seven years.
After completing her training, she then spent more than a decade working in Guatemala, Nicaragua and southern Africa.   She is a fluent Spanish speaker.  Deborah Bickel at 415-115 7815
Sue Leonard is a Nurse Practitioner and a long-term resident of San Miguel who has functioned both formally and informally as a Patient Advocate for 9 years guiding expatriates through health care crises in a variety of ways.  These included providing support and instruction to home care providers, identifying the best health care practitioners, and making referrals.    In addition, she was a psychiatric nurse in a hospital setting as well as in a community clinic and taught nursing skills to nurse aides and orderlies. Sue is currently working remotely from California.
Sue Leonard at 415 103 3952.
Dr. Ramirez is the only board-certified Emergency physician working at MAC. He is English speaking and is a board-certified emergency physician with more than 22 years of experience in emergency rooms, 17 of those years in private medicine working as an ER physician in an American hospital in Puerto Vallarta (Amerimed), and as the chairman of Emergency Services
in the IMSS hospital in Puerto Vallarta. He also served as the very popular Medical Director of UNIMED for four years.
Emergency Medicine is one of the most complete and critical medical specialties because it is the only one that needs to know how to manage an acute crisis across all medical disciplines.
Dr. Emilio also does routine primary care by appointment in his office at 114 in  MAC's Consultorio. Home visits can also be arranged. He can be reached at   415 688 1653 or 415 170 0109. If you have trouble reaching him at those numbers or need help after hours call Deborah Bickel at 415-115 7815 or Sue Leonard at 415 103 3952.
Juan Soria 
Mr. Soria is a certified nurse, native to San Miguel de Allende. He completed his nursing training 15 years ago in Irapuato, Guanajuato at SIDAD. As part of his training, he completed courses at the military hospital as well as working full time in management and cardiac patients. He is dedicated to high-quality health care in the home as well as the hospital. His services are in demand among expatriate patients because he is both highly skilled and English speaking. He and his team also provide compassionate care for those who are dying at home.  For Be Well clients we usually make the first contact with Juan and work with him supervising home-based care providers.
BE WELL PARTNERS 
Deborah Bickel  PA
 (52) 415-115-7815
Sue Leonard , NP 
(52) 415 103 3952
Dr. Emilio Ramirez 
(52) 322 109 1414
COVID-19: Breathing
Hesperian Foundation
Coronavirus Fact Sheets
Healthy lungs and clean air make breathing easy. We breathe in without thinking, getting the oxygen we need to live, and then breathe out the used-up air our body needs to get rid of.
Sickness can cause congestion in the lungs, lessening the amount of air and oxygen the lungs can take in or the amount of used air the lungs can expel. Instead of taking deep breaths, a person may breathe fast, shallow breaths, trying to get enough air. If shallow breathing becomes a habit, it can harm your health. These exercises that make you breathe deeply can help open the airways in the lungs.
COVID-19 can make breathing difficult or even painful. Moving around and exercising your lungs can make breathing easier and help you get the air you need. And if you start exercising before you get sick, your breathing may be less affected.
When you are sick, change positions to help with breathing
When you are sick, you may feel like all you can do is lie flat on your back. But it takes more effort to breathe while lying flat on your back. Try resting in different positions and moving around a little.
Try lying on your stomach or on your side.
Lie with 2 or 3 pillows under your belly, so it is higher than your chest. Then reach your arms up by your ears. Breathe in through your nose and out through your mouth.
If you have a lot of congestion in your lungs, ask someone to help loosen it by hitting your back with their cupped hand.
Gentle movements can help with breathing, even just walking around your room, raising your arms over your head, or slowly twisting your upper body.
Breathing exercises
Do these breathing exercises for 10 or 15 minutes, 2 times a day. The more you practice, the easier they will be to do, and the better they will make you feel. For all exercises, breathe in through your nose. It cleans, warms and moistens the air coming in.
Feel your breathing
Sit or lie down in a comfortable position. Put your hands on the bottom of your ribcage, where you can feel your ribs and your belly.
Breathe in through your nose and feel your entire lungs fill with air. Breathe out through your nose or mouth. Feel how your belly and ribs rise as you breathe in, and fall as you breathe out.
1, 2, 3, 4, 5, 6…
Pursed lips breathing
This exercise will help you slow down your breathing.
Breathe in through your nose and fill your lungs, counting as you do.
Pressing your lips together, breathe out through a small space between your lips, as large as if you were whistling. Count and make the breathing out last longer than the breathing in.
Small breath holds
A good way to strengthen your lungs and control your breathing is to delay breathing in. This may also help stop an asthma attack or a panic attack.
Take a normal deep breath through your nose. Then breathe out through your nose and pinch it closed. Count slowly to 5 before letting go and breathing in again.
Then breathe normally for 2 or 3 breaths.
Then repeat: breathe out, hold your nose, and count to 5 before letting go, breathing in, and continuing the exercise.
Deep breathing
Deep breathing opens the chest. Breathe slowly and gently when breathing deeply. Deep breathing can help loosen congestion in your lungs. Do this 3 to 5 times:
Take a slow, deep breath through your nose.
Hold your breath for 2 or 3 seconds before gently breathing out, like a sigh.
Huffing
huuh!
Huffing is breathing out forcefully through your mouth, without coughing. This exercise helps move congestion out of the lungs.
Breathe in normally and then push your breath out quickly and forcefully through your mouth until your lungs feel empty. Your breath going out will make a "huff" sound.
Repeat this several times, huffing the air out through your mouth opened wide.
If you hear a crackling noise when you huff, coughing may help you clear the congestion. Be careful not to cough too much.
| | | | |
| --- | --- | --- | --- |
| Ask someone who knows yoga, Qi Gong, or another slow movement and breathing practice to teach you some movements that you can do every day. | | | Laughing and singing are both good for breathing. They exercise your breathing, help clear the air out of your lungs, and best of all, make you feel good. |
Related Links
Caring for a sick person at home
Health Protection and Security for Protest Marches
How to make masks, face shields, hand-wash stations, hand sanitizer and soap