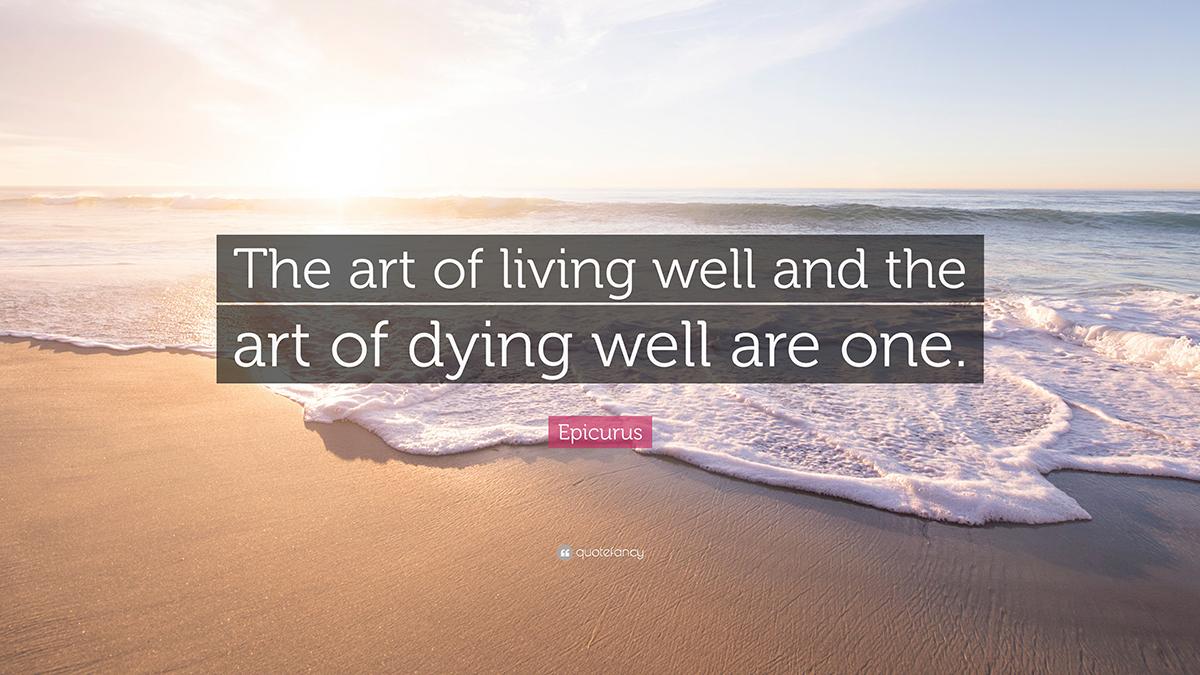 I have been present for many deaths throughout my medical career. At first they were hospital based and often brutal and drawn out. Most were in emergency rooms or intensive care wards and had the quality of a desperate fight against the inevitable.
When I worked in rural Guatemala and Africa, most deaths occurred at home. Here in San Miguel, I have been present again for several passings at home. But whether death occurs in a mud hut or a lovely home, the quality of one's last days and hours of life will be incomparably better when spent with loved ones in familiar surroundings. Most North Americans know this as well and several recent polls confirm that the majority of us prefer that our lives end at home surrounded by those whom we love and by the treasures of our life. Unfortunately, data compiled by the CDC reveals that only thirty percent of Americans actually manage to remain in their home during their last days.
When preparing health directives with clients, I ask each to consider where it is they wish to end their days. Virtually all are clear about wanting it to be at home but very few have thought to add this important fact to their medical directives. Still, a client of mine in her late nineties had added this to her medical directive but was told by her popular SMA physician that it would not be honored, as "it is just too difficult at home". For whom? For the physician, of course. Understandably, managing a home death could mean more work -and involve a good deal more emotion- for the physician, but had this been discussed earlier perhaps a different MD might have been arranged for.
Fortunately, this is unusual in San Miguel. I have been struck by the high quality and compassionate care many of my clients have received in their homes. There are excellent nurses and care providers in San Miguel. Good palliative care at home is not difficult to organize and costs are far less than similar care would be in hospital or in the north. I urge you to put thought into the last part of life whether or not you are certain you will remain in Mexico. In this way your wishes will be clearly known and legal and you can put it behind you.
The following is a summary of the law concerning advance directives in the State of Guanajuato. If you travel outside the state your directive remains binding, but the law stipulates that you must have it with you. Medical directives created in the US or Canada are not legal in the state of Guanajuato. 
For those who desire an advance directive before they are diagnosed with a terminal illness, the following is required:
Completion of the Advance Directive form (preferably in Spanish)
Designation of a representative residing in San Miguel (a patient advocate or dependably close friend)
Selection of a local physician, preferably one who knows you, who agrees to attend to your wishes and to be contacted in emergencies
Arranging to sign the form in the presence of a lawyer qualified to notarize living wills. This does entail a significant amount of labor for the notary but should not cost more than $3,800 pesos.(If you would like to create the document in English and have it translated to Spanish, a fee of approximately 1000 to 1500 pesos is added to the average cost.)
To begin the process of setting up your advance directive or to learn about our other services, just contact us.
Sincerely,
Deborah Bickel