Our Annual Membership Plan includes the following benefits and services:
• A detailed initial intake, including complex medical and social issues, review of relevant laboratory and various imaging and other medical reports. This process can take up to three or more hours of time.
• Review of current medications and supplements for poly pharmacy and toxic interactions.
• Review of recent medical records from US, Canada or elsewhere, if available, to determine best care options, if any, in Mexico.
• Referrals to appropriate specialists or alternative care practitioners and help with appointments if needed.
• We work with you to develop an emergency plan tailored to your specific circumstances and a sample form with critical information for first responders, for you to post prominently.
• A 15% discount on general hospital services at Joya Hospital (exclusive of physician charges)
• Free emergency transportation from Joya Hospital based ambulance service (Bay Watch)
• Half hour free use of technical services from our non-medical advocate.
• Review of medical insurance status
• Review of standard health screening actions with recommendations tailored to client
• Review of Mexican documents to see if adequate in case of an emergency (i.e. wills, POA, living wills (Medical Directives))
• Entering your personal information into our files electronically shared by Monique Thomas, Deborah Bickel and Dr. Emilio Ramirez
• Rapid response to referral needs or advice. Appointments with one of our team members or urgent referrals can nearly always be scheduled within 24 to 48 hours.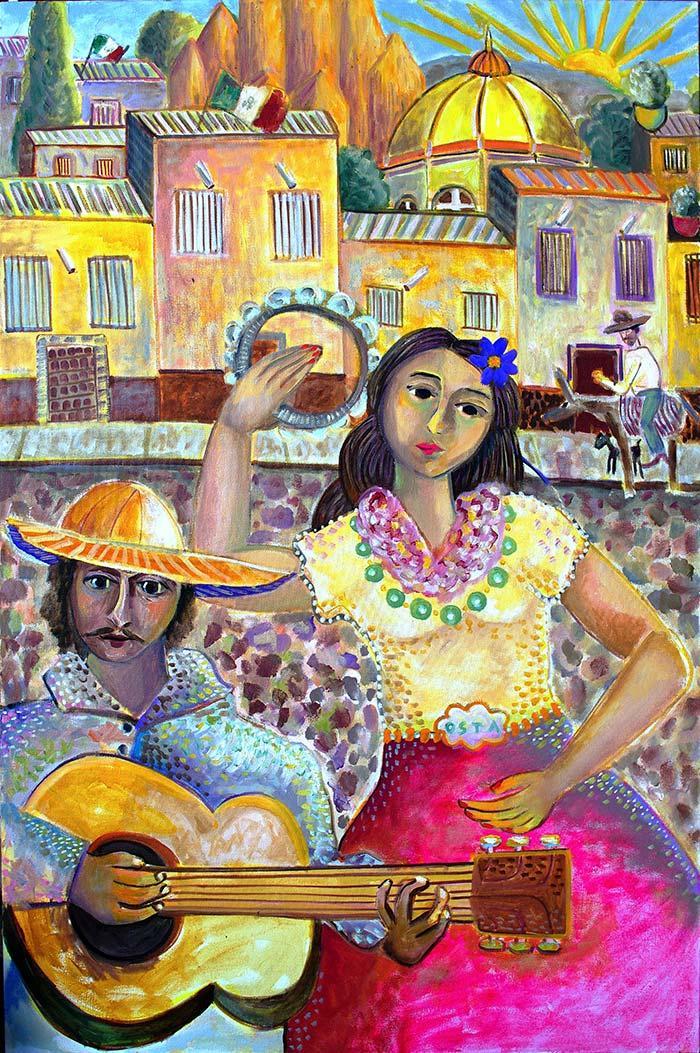 All of our artwork is by Andrew Osta
Costs and FEES  for membership and services
 
Be Well is reluctantly raising prices for memberships as of March 1, 2023. The rate of inflation combined with the strength of the peso against the dollar forced us to re-evaluate our current prices. The new annual membership will rise to the peso equivalent of US $400.00 yearly. Renewing is $350.00. Quarterly memberships are the peso equivalent of US $200. Couple rate is $600.00. As usual those on a fixed income are welcome to discuss fee reduction.
 
Membership services are provided upon payment. Membership services are provided upon payment. We prefer cash payment in pesos, but accept payment through PayPal with a 10% extra fee to cover exchange rate and processing. PayPal email is deborah@bewellsanmiguel.com.
If you are unable to keep an appointment for reasons other than illness, and are unable to give 24 hours advance notice, we reserve the right to charge for your missed appointment. We expect fee-for-services payment at the time of service. There will be a 10% surcharge if payment is delayed beyond 5 days.
Additional Services
The following services are not included with membership. We charge $75 USD an hour or fraction for members, $85 USD for non-members for:

* Assistance with documentation necessary for creating a medical directive legal in Mexico.

* Accompanying you to medical appointments and taking notes as needed.

* Consultations on particular medical problems, including plans and referrals.

* Translation in person for medical care or of Spanish-language documents
.
* Communication with family members.

* Assistance with medical billing issues
.
* Help with decisions regarding insurance and management of care between the US and Mexico.
 
Home Nursing Care and Support
We are able to quickly make you as safe and comfortable as possible receiving appropriate home health care at a reasonable cost.  We set up and supervise a properly equipped high quality care team, arrange for home visits from physicians whose work we know well, and in general advocate for the health care you need. Whether you need long-term or temporary home care, we have the staff, equipment, and skills to help you!