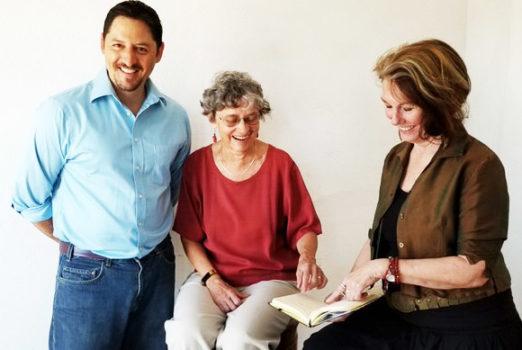 Deborah Bickel, Sue Leonard, and Juan Soria have years of clinical experience and medical training that are put to use on your behalf. We don't just provide information, we help you understand your important health and wellness options.
In the event of an illness or injury, finding an English-speaking physician may not be enough. While many physicians in the area do speak English, few are completely fluent and even fewer have an English speaking staff. We bring to our practice both fluency in Spanish, English and a professional understanding of both US and Mexican medical services, which can dramatically improve the quality of care you receive in Mexico.
It is important to note that medical practices can vary greatly from one country to another, and at times the medical culture of Mexico will be quite different than in the US or Canada. An example of this is that private practice physicians in Mexico are not required to keep patient records beyond the patient's name and day of the visit. Having a fluent and medically capable advocate at such times will be critical to your continuity of care and your peace of mind. As with any visit to a physician or other health practitioner the right outcome will depend upon clear communication and understanding between patient and practitioner.
A short phone call will help us identify what your needs may be and is usually followed by an hour-long appointment to orient you to medicine, health and well-being in San Miguel de Allende.

Don't Miss Our Free Newsletter
Would you like to receive free health and wellness tips from dedicated professionals? Latest updates on virus outbreaks? Information that could be vital to your wellbeing? Then join our mailing list below. We will never share or sell your information. Note: you will receive a confirmation email that you must click before you are added to our list.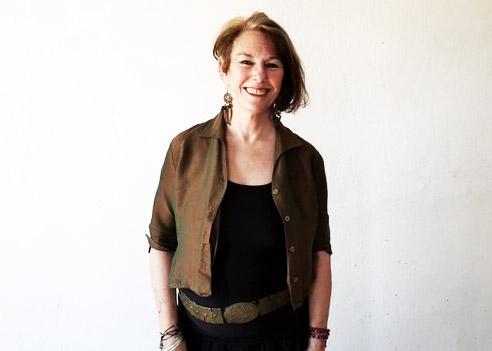 As the founder of Be Well San Miguel, I utilize my extensive knowledge and experience as an international health worker to ensure that every need of each one our clients is met with utmost professionalism, compassion, and confidentiality. I am a graduate of the Stanford University Physician Assistant program, and hold a Master's degree in Public Health from the University of California at Berkeley. I have lived and worked in many countries including the United States, the Netherlands, Mexico, Guatemala, Cuba, Nicaragua, Zambia and Mozambique…
Read More
I moved to San Miguel in March of 2014 and am delighted to call this community my home. Previously, I practiced medicine in a busy inner city clinic for nine years while teaching medicine at Stanford. I also did post graduate work in nutrition at the Tropical Institute in Amsterdam. I am fluent in Spanish and have practiced medicine in the United States, Mexico and Guatemala.
I have a particular interest in geriatrics and helping people choose the highest quality of living even when that may mean shortening our span of years but vastly improving our experiences moment by moment.
Phone : +52 1 (415) 115-7815
Email : deborah@bewellsanmiguel.com
Sue Leonard is a Nurse Practitioner with 25 years of nursing and nurse practitioner experience in the US, Southeast Asia, the South Pacific, Central Asia, South Asia, Africa, and now Mexico. She has considerable training experience on many subjects for a variety of groups including US school administrators and teachers, South Pacific Governors, village mayors, community groups, and international and local NGO leaders from around the world. She also trained nurse aides and orderlies, and has experience as a psychiatric nurse, in hospital and clinical settings in the US.
Read More
Sue has worked to bring better communications and working relationships between local governments, communities and their health facilities. Sue strives to deliver better community driven preventative and curative health care. She has evaluated the quality of health care and training delivered to community clients, and has developed interventions for addressing health issues. Here in San Miguel, Sue has functioned both as a patient advocate, that includes giving support and instruction to home care providers, and as a community leader, as former President of the non-profit Jovenes Adelante.
Home Phone : +52 (415) 121-8118
Mobile Phone : +52 1 (415) 103-3952
US Number : 1 (206) 414-1370
Email : Sue@BeWellSanMiguel.com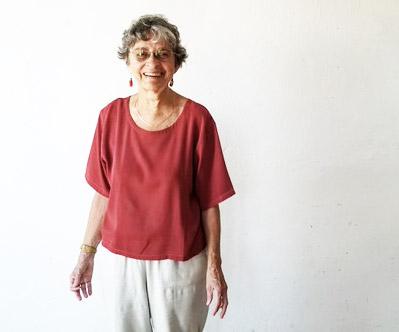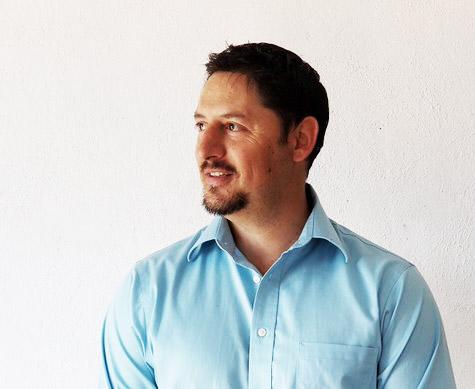 Native San Miguelense Kris Kegel manages our patients when they need home care. Bilingual and bicultural, he is service oriented, with 20 years of experience in personal assistance, hospitality, and the culinary arts. Kris has exceptional technical and organizational skills, and a strong interest in architectural design, aimed at creating safer homes for the aging. He also has a long history of and non profit involvement.
Mobile Phone : (415) 105-1045
Email : Kris@BeWellSanMiguel.com
Mr. Soria a certified nurse who has lived and worked in San Miguel de Allende nearly his entire life and has provided nursing and medical services for more than 10 years. He completed his nursing training in Irapuato, Guanajuato at SIDAD. As part of his training he completed courses at the military hospital as well as working full time in management and patient care at the City Hospital, Mexico, DF.
Read More
While at the Mexico City Hospital, he specialized in the care of diabetic, hypertensive and geriatric patients. Juan has also worked as a critical care nurse, including caring for patients with acute respiratory and cardiac disease. Mr. Soria is dedicated to high quality health care in the home as well as the hospital. His services are in great demand among expatriate patients because he is both highly skilled and English-speaking. He works closely with many local physicians and care providers at various levels of training as well as a growing number in Celaya and Querétero. He is also the main referral for home nursing services for Deborah Bickel and Sue Leonard at BeWellSanMiguel.com patient advocacy practice.
Mobile Phone : (415) 101-4363
Email : Juan@BeWellSanMiguel.com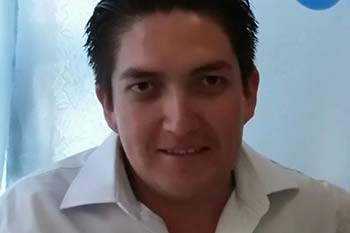 Our Services
/

Taking care of your healthcare needs in Mexico
We are medically trained patient advocates. Our role is to help you receive the best care possible on both sides of the border. We do not diagnose or treat. Our goal is to support and guide you to the best available care.
Medical Care
We do not practice medicine but can help you find the best medical care available in the area and assist you in making an appointment. We have a list of excellent physicians and other care providers and have working relationships with many of them. Our understanding of their specialties and available technologies will be important in ensuring that you receive the best possible care.
In Home Nursing Care
We organize and supervise home health services with a well-trained and respected team of nurses, trained home health providers, respiratory therapists, and other professionals. We also have knowledgeable staff who can locate and procure home health equipment such as beds, oxygen, toilet facilities, etc.
Costs for services are reasonable, based on local minimum wage and labor practices. A care team can be arranged for within 12 to 24 hours. Juan Soria is an experienced bilingual Mexican nurse and handles the placement of the care teams. Sue Leonard and Deborah Bickel intermittently review care, working closely with Juan Soria.
Emergencies
We help you prepare for health emergencies, and also ensure that family and household help know what to do in an emergency situation.
In the event that you need urgent care or hospitalization while in Mexico we can:
• Meet you at the hospital or care facility
• Assist you in the admission process
• Remain at your bedside at key times during hospitalization
• Assist with discharge planning
• Provide post-operative medication advice
• Are actively involved in your health care as needed and desired.

Research
We can, when needed, do thorough background research on your diagnosis and its treatment, ensure the fairness and accuracy of billing by medical providers and hospitals, and help you decide what medical insurance is best suited to your needs.
Education
We provide health and medical education on the management of acute events, chronic conditions, and wellness care.
Care Abroad
We help you determine if you can safely receive care locally, or need to seek care elsewhere in Mexico or abroad.
Organizing
We can help you prepare for a meaningful consultation or treatment with your health care provider. This includes our reviewing in advance your medical history so that your health concerns can be communicated as fully and clearly as possible.
Advance Health Directives
We can help facilitate advance directives and end of life decisions. We often serve as the designated patient advocate for legal advanced directives and can assist in communication between the patient and concerned family members friends and community
Translation
We have an excellent bilingual assistant Kris Kegel who along with Juan Soria and Deborah Bickel can translate documents for use of clinicians in the north US establish as well as translations at the time of visits with Spanish speaking clinicians.
Mediating and Communicating with Family and Friends
Often it is confusing for family members to try to decide what they can do for those injured or ill in Mexico. We are experienced at helping loved ones make appropriate and helpful decisions.
Medication
Understanding and reviewing your medication is vital to your overall health. We help you recognize and avoid potential side effects and drug interactions while organizing a system to simplify your medication schedule.
Transportation
Transportation
We are happy to arrange for transportation to and from your medical visits.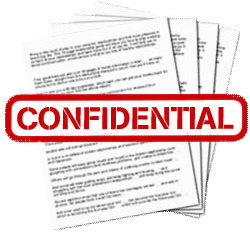 As members of your health care team, we are committed to the highest standards of professionalism and confidentiality. You may be absolutely confident that no personal information will ever be shared without your explicit permission.
Fees are based on the amount of time required for services and take into consideration local medical costs.
Fees are payable by US check, cash, or Paypal for an hour of our time. An initial evaluation and intake has an extra cost. As our fees are subject to change based on peso to dollar rates and other factors, please contact us for the most up to date information.
Payment is due at the time of service. For services exceeding an hour of our time, we reserve the right to ask for payment in advance.
We also offer an annual retainer at a set fee. For those needing more service and those who want to create medical directive, this option can save money over the year. Ask us about it!
We also provide Skype sessions as a slightly reduced cost.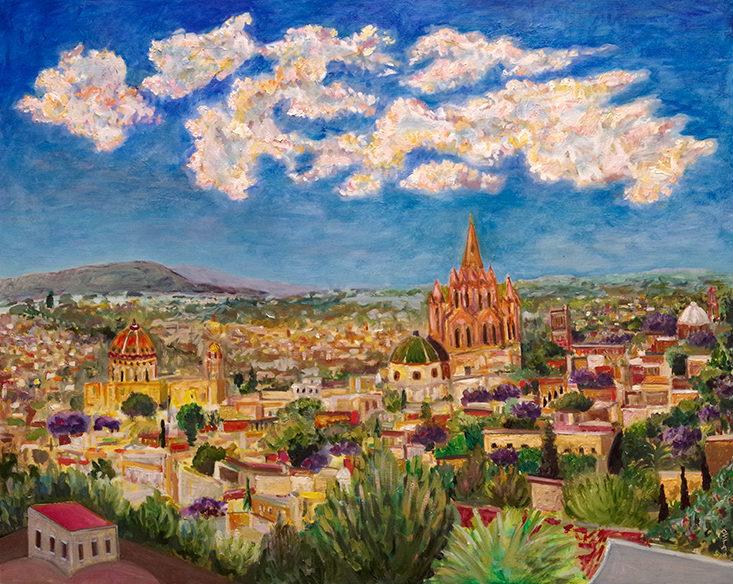 "BE SAFE"
/

Our new 24-hour bilingual emergency alert & response system
"Be Safe" is a new service provided by the Be Well team. It is a medical alert system that provides its wearer with 24/7 medical intervention via a proprietary electronic pendent or key chain and wireless phone system.
When the need arises, all that is required is pressing a button on the pendent to summon help. Once pressed, the button automatically generates a call to a Be Well San Miguel staff member, day or night seven days a week for as long as one's subscription is in place. When answered, the user will be in direct telephone contact with Be Well San Miguel and the nature of the emergency can be described. If the button is pressed and there is no caller someone will go to your home to ensure you are in no danger. (false alarms do happen.)
At that time a decision will be made and a call placed to: send a paramedic team and ambulance, an MD or a Be Well San Miguel staff member such as Deborah Bickel, Sue Leonard or other medically trained first responder. And, when necessary, a Be Well San Miguel staff person will meet you upon arrival at the hospital of your choice. 
Beyond having your location and directions, we will maintain an up to date file containing all of your critical information including who has keys to your residence and how emergency personnel can gain entrance. All necessary details will be collected at the time your subscription begins.
Data Storage and Collection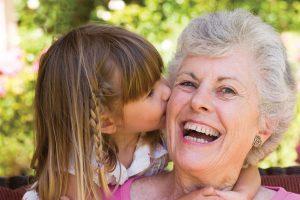 Along with the radio unit and panic button is your extensive medical history stored on a thumb drive in Spanish and English to be available for any treatment
following your call. You can also print it out so that you will have it anytime you are traveling outside the area.
Users of the Be Safe system will automatically be part of Be Well San Miguel making this a home alert system run by patient advocates and medical professionals. If ever you press the button and make the call you can be assured that you will connect to a medically trained staff member, not an anonymous hourly employee.
Whomever you speak with at Be Safe will have a background in healthcare. In the emergency situation it will not fall upon you to know precisely what level of response is required. Our medically trained phone triage staff will be in touch with you immediately and help guide your decision.
For more information, e-mail Deborah!
The actual monthly cost is very affordable – contact us for details.
The first year's cost includes a partially refundable deposit for a radio unit, which includes a wearable two-way communication device so we can continue talking with you after you alert us of a problem.
The initial cost also includes a wearable data device to hold your detailed health history. The device is engraved with the Be Safe emergency phone number.
The cost for non Be Well Clients is slightly more the first year. However, it includes full Be Well membership once signed up for the device.
We have a payment plan for those who may need it for the first year in which one can pay in three installments over three months. We add a percentage surcharge for the extra management costs.
We also have a plan for people who are here for 6 months, if they return to the same living space each year.
We developed a few other products that allow you to use your smart phone as an emergency call service without signing up for the full alarm system. These products are less expensive.