"BE SAFE"
/Our new 24-hour bilingual emergency alert & response system
"Be Safe" is a new service provided by the Be Well team. It is a medical alert system that provides its wearer with 24/7 medical intervention via a proprietary electronic pendent or key chain and wireless phone system.
When the need arises, all that is required is pressing a button on the pendent to summon help. Once pressed, the button automatically generates a call to a Be Well San Miguel staff member, day or night seven days a week for as long as one's subscription is in place. When answered, the user will be in direct telephone contact with Be Well San Miguel and the nature of the emergency can be described. If the button is pressed and there is no caller someone will go to your home to ensure you are in no danger. (false alarms do happen.)
At that time a decision will be made and a call placed to: send a paramedic team and ambulance, an MD or a Be Well San Miguel staff member such as Deborah Bickel, Sue Leonard or other medically trained first responder. And, when necessary, a Be Well San Miguel staff person will meet you upon arrival at the hospital of your choice.
Beyond having your location and directions, we will maintain an up to date file containing all of your critical information including who has keys to your residence and how emergency personnel can gain entrance. All necessary details will be collected at the time your subscription begins.
Data Storage and Collection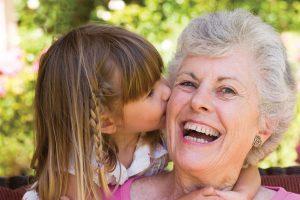 Along with the radio unit and panic button is your extensive medical history stored on a thumb drive in Spanish and English to be available for any treatment
following your call. You can also print it out so that you will have it anytime you are traveling outside the area.
Users of the Be Safe system will automatically be part of Be Well San Miguel making this a home alert system run by patient advocates and medical professionals. If ever you press the button and make the call you can be assured that you will connect to a medically trained staff member, not an anonymous hourly employee.
Whomever you speak with at Be Safe will have a background in healthcare. In the emergency situation it will not fall upon you to know precisely what level of response is required. Our medically trained phone triage staff will be in touch with you immediately and help guide your decision.
For more information, e-mail Deborah!
The actual monthly cost is very affordable – contact us for details.
The first year's cost includes a partially refundable deposit for a radio unit, which includes a wearable two-way communication device so we can continue talking with you after you alert us of a problem.
The initial cost also includes a wearable data device to hold your detailed health history. The device is engraved with the Be Safe emergency phone number.
The cost for non Be Well Clients is slightly more the first year. However, it includes full Be Well membership once signed up for the device.
We have a payment plan for those who may need it for the first year in which one can pay in three installments over three months. We add a percentage surcharge for the extra management costs.
We also have a plan for people who are here for 6 months, if they return to the same living space each year.
We developed a few other products that allow you to use your smart phone as an emergency call service without signing up for the full alarm system. These products are less expensive.